Top Lombok holiday packages
4.0-star property
ASTON Sunset Beach Resort - Gili Trawangan
8.2/10
Very Good! (390 reviews)
22 Nov - 29 Nov
7 night stay
Sydney (SYD) to Lombok (LOP)
Jetstar • Coach
Lombok (LOP) to Sydney (SYD)
Scoot • Coach
Price was AU$855, price is now AU$826 per person
We thoroughly enjoyed our 5 days at Aston. Very close to the beach and the pool is very spacious! Watching movies on the beach was a lovely experience. Staff were super friendly and attentive to our needs. You get unlimited water refills in glass bottles and there is free flowing iced tea at reception
Reviewed on 10 Feb. 2023
4.0-star property
Kebun Villas & Resort Powered by Archipelago
8.4/10
Very Good! (258 reviews)
22 Nov - 29 Nov
7 night stay
Sydney (SYD) to Lombok (LOP)
Jetstar • Coach
Lombok (LOP) to Sydney (SYD)
Scoot • Coach
Price was AU$841, price is now AU$814 per person
Great position in quiet serene location yet only 10 minute walk to the Art market and lovely restaurants on the beach. Rooms are spacious and comfortable beds with nice linen Staff are very friendly and helpful. Pools are nice and well maintained. A lovely resort and value for money
Reviewed on 31 Dec. 2017
4.5-star property
Sheraton Senggigi Beach Resort
8.8/10
Excellent! (606 reviews)
22 Nov - 29 Nov
7 night stay
Sydney (SYD) to Lombok (LOP)
Jetstar • Coach
Lombok (LOP) to Sydney (SYD)
Scoot • Coach
Price was AU$971, price is now AU$971 per person
This is a grand old style resort. the drinks from the pool bar were expensive. The sales tax and service tax were a trap. Our room and pillows smelt musty.
Reviewed on 16 Dec. 2019
Prices and availability subject to change. Additional terms may apply.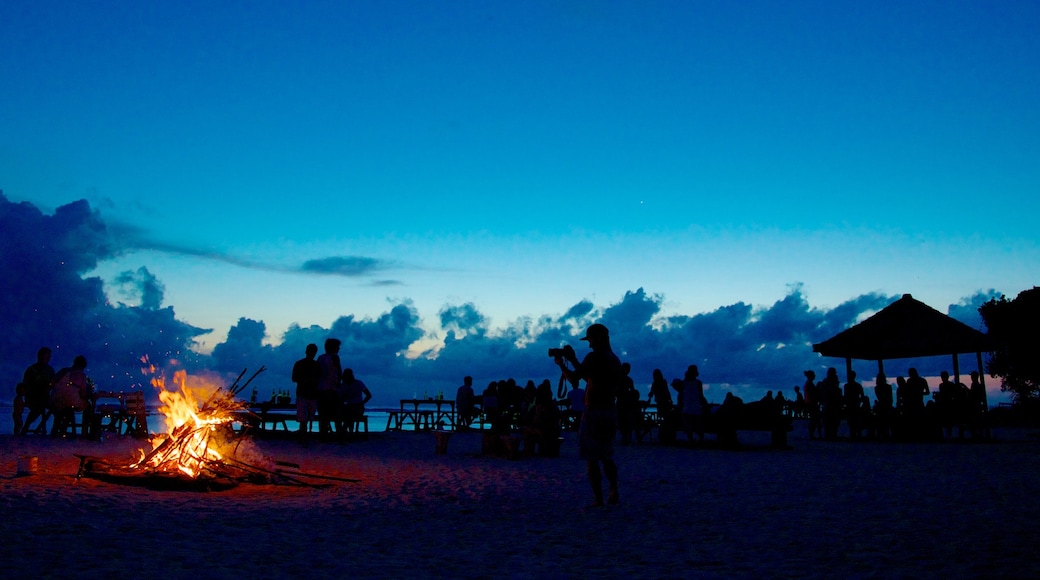 Book your Lombok holiday
Lombok Holiday Packages
Gorgeous Lombok delivers the best of Indonesia on a plate—think miles of white sand beaches with warm turquoise waters, great surf, epic diving spots and a lush green interior just calling for you to take some pictures of it. Lombok holidays will have you smiling from the moment you arrive.
Things to Do in Lombok
Before anything else, explore the enormous Gunung Rinjani volcano. Its towering peak is hard to miss and a climb to the top is rewarded with hot springs and a crater lake. It's a landscape like no other—an ideal spot for capturing amazing nature shots or taking the best selfie ever.
While you're on your feet, wander the island's many walking trails through dense jungle terrain that's teeming with life. Venture through picture-perfect rice and tobacco fields and explore the remote villages of the friendly Sasak people. The culture of the indigenous Sasaks is an intriguing blend of Balinese and Islam that's unique to Lombok.
Back on the coast, snag one of Wotif's Lombok car hire deals to get around at a more relaxed pace—as well as to travel to all the island's beautiful beaches. You'll find many sheltered spots perfect for learning to dive or surf, as well as ample sandy stretches ideal for sunbathing and relaxing.
Shopping, Dining & Nightlife
Lombok holiday packages aren't just an opportunity to bag some terrific bargains they're also cultural excursions. Open-air markets in Senggigi, Kuta, the capital Mataram—and many points in between—are a must for local arts and handicrafts. The women of Lombok hand-weave colourful, beautiful fabrics, and the money you pay for their handicrafts goes directly to their families and villages. Mataram is also home to the island's modern shopping centre.
Lombok is heaven for seafood lovers, and restaurants all over the island serve plates piled high with fresh fish caught that day from the island's warm waters. Book one of our Lombok packages and explore Ampenan, near Mataram, for a slew of restaurants and food stalls plating up authentic Indonesian cuisine. It's cheap, filling and packed with flavour! Not into doing as the locals do? That's OK. Kuta and Senggigi have most of the island's fine Western restaurants, so you'll never be far from something familiar.
You'll enjoy a relaxed, welcoming nightlife on your Lombok holiday. Watch the setting sun sparkle off the ocean as you kick back with a cocktail in the comfortable beach bars of west-facing Kuta and Senggigi. Later on, you can catch up on a favourite movie—several restaurants screen them outdoors—or dance to live music in one of several bars. Later on, cruise the resorts around Senggigi, where you'll discover the island's buzzing clubs and discos.
What's Next?
Lombok holiday deals come in all shapes and sizes, and Wotif can hook you up with an escape you'll never forget. So whether you're a travel arranger looking for a relaxing family break, an unforgettable get-together with friends or an exciting adventure on your own, we're here to help. Not sure you want to stick to Lombok? Check out our other offerings we also have some excellent Medan holiday packages for those looking for something closer to the mainland.
Top Lombok hotels
Lowest nightly price found within the past 24 hours based on a 1 night stay for 2 adults. Prices and availability subject to change. Additional terms may apply.
Recommended cities for you