Top Kobe holiday packages
3.0-star property
Mimaru Kyoto Horikawarokkaku
Central Kyoto
4.7/5
Exceptional! (216 reviews)
18 Mar - 25 Mar
7 night stay
Melbourne (MEL) to Osaka (KIX)
Philippine Airlines • Direct return • Coach
Price was AU$3,216, price is now AU$2,781 per person
Great hotel, I would definitely stay there again. The only thing was the walk to the train station (around 10mins but with kids it was a bit long at times of the day), the area is super safe and close to Nijo castle
Reviewed on 8 Oct. 2019
3.0-star property
Sakura Terrace The Gallery
Minami Ward
4.5/5
Wonderful! (1,016 reviews)
18 Mar - 25 Mar
7 night stay
Melbourne (MEL) to Osaka (KIX)
Philippine Airlines • Direct return • Coach
Price was AU$2,485, price is now AU$2,256 per person
Great place to stay, convenient location and amenities, thoughtful staff and extras like hot cocoa in the foyer when we stayed during winter.
Reviewed on 3 Jan. 2020
3.0-star property
JR WEST GROUP VIA INN PRIME KYOTOEKI HACHIJOGUCHI
Minami Ward
4.6/5
Wonderful! (666 reviews)
18 Mar - 25 Mar
7 night stay
Melbourne (MEL) to Osaka (KIX)
Philippine Airlines • Direct return • Coach
Price was AU$2,629, price is now AU$2,399 per person
I liked that umbrellas were freely available for loan as it rained the day of our sightseeing tour. Proximity to Kyoto Station but still very quiet and the bathroom was amazing. All very clean and new
Reviewed on 2 Jan. 2020
3.5-star property
Miyako City Osaka Tennoji
Tennoji
4.3/5
Excellent! (1,019 reviews)
18 Mar - 25 Mar
7 night stay
Melbourne (MEL) to Osaka (KIX)
Philippine Airlines • Direct return • Coach
Price was AU$2,146, price is now AU$1,992 per person
Very clean and staff are very friendly and helpful
Reviewed on 13 Apr. 2019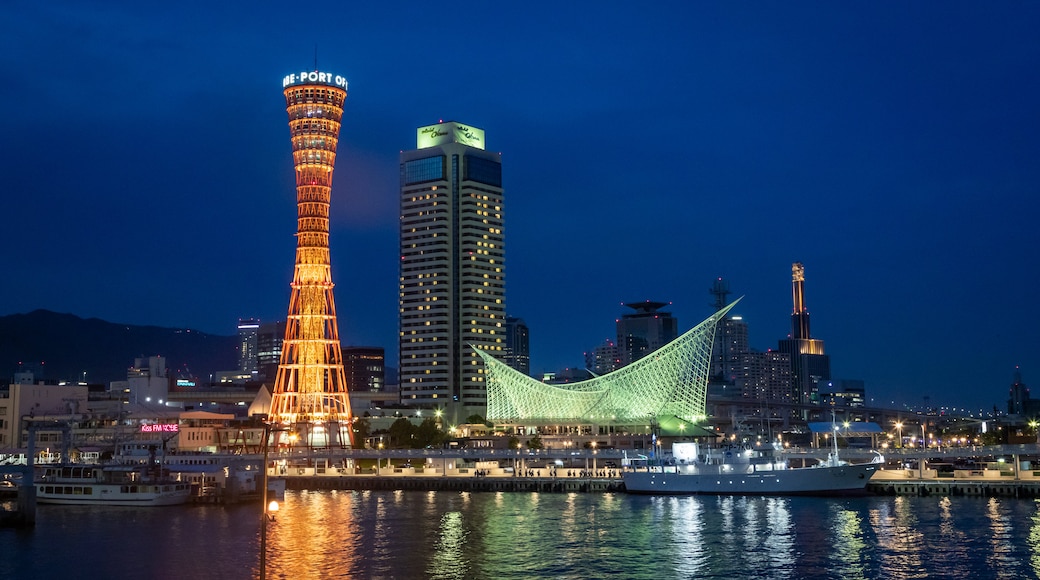 Book your Kobe holiday
Wotif is here to help you save some moolah.
Our fantastic packages combine your flights and accommodation to make life easy.
With your extra cash, you won't run short of things to do in Kobe.
Many travellers see savings of as much as AU$245. Also, you can pick and choose from more than 550 partner airlines and 665,000 properties.
With some of the most attractive deals out there, you'll be soaring through the skies in no time. So, grab your bags and get going.
Kobe Accommodation
Holiday dates locked in? Check. Flights booked? Check. Hotel booked? Umm... No need to fret, Wotif's got your back. You'll find a whopping 56 accommodations in Kobe to select from.
If you want to kiss jet lag goodnight, snuggle down in luxury at the Kobe Minato Onsen Ren (1-1 Shinkocho) or the Hotel La Suite Kobe Harborland (7-2 Hatoba-cho). Wanting to save a few pennies? With terrific budget accommodation options like the Hostel Yume-Nomad (1-2-2, Shinkaichi, Hyogo-ku Kobe-shi) and the Kobe Kua House (3-10-15 Ninomiya Cho Chuoku) to choose from, you won't be left in the lurch.
Car Hire in Kobe
Hertz is the nearest car hire outlet to Itami Airport. Just grab a cab to 1-24-10 Hotarugaike-Nishimachi, and you'll be on your way quick as a flash.
Trying to find a rental car outlet in the heart of the city? Europcar (5-1-27 Onoedori Chuo-Ku) is a great one! Check out their deals and give their team a yell if you could do with a hand.
Holidays to Kobe
Planning a getaway in Kobe? Woohoo! Adventure and fun times are just around the corner. But how about finding out the basics about this wonderful destination before you set off?
Want to visualise where you'll be spending your nights? Kobe is situated 30 kilometres west of the popular city of Osaka.
Looking for some info about what to do and see while you're in this area of Kinki? With a population of roughly 1 500 000 people, you'll be sure to come across a few locals who are willing to share their sightseeing tips.
Top Kobe hotels
Lowest nightly price found within the past 24 hours based on a 1 night stay for 2 adults. Prices and availability subject to change. Additional terms may apply.
Recommended cities for you