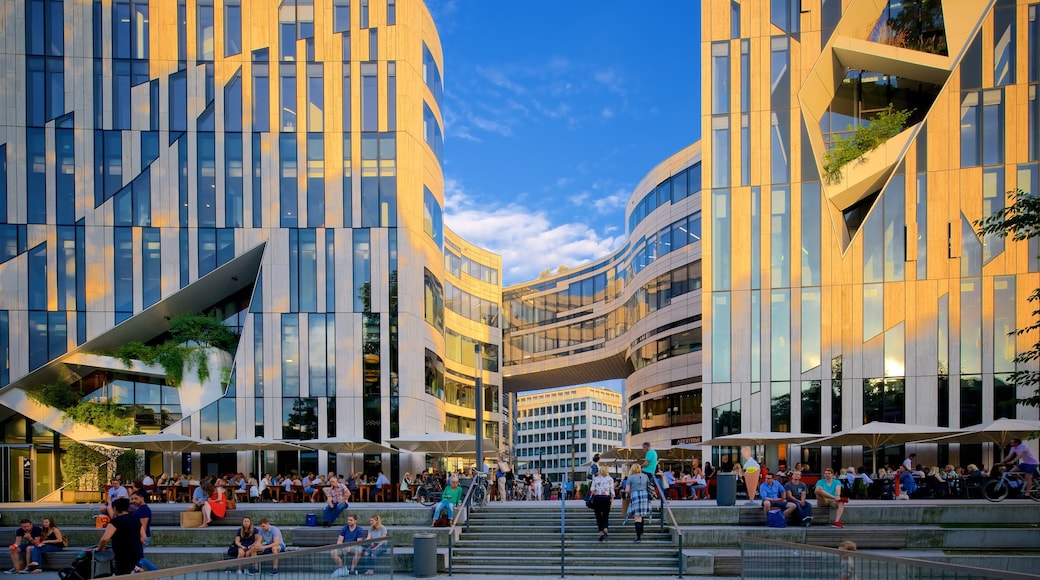 Book your Düsseldorf holiday
Duesseldorf Holiday Packages
Dusseldorf, Germany, straddles the Rhine River, and is loaded with museums, art galleries and tranquil parks in the latest high-end fashions. It also sports the largest bar in the world, located in Altstadt, the historic district. Ready to grab a drink of Dusseldorf? We thought so…
Things to Do in Dusseldorf
While you're probably ready to tuck into at least one of the 260 pubs scattered throughout Altstadt, you'll also find a lot more to do than drink in Dusseldorf's cultural centre. Museums dedicated to art, shipping and even Elvis Presley hang out alongside other attractions like an opera house, medieval buildings and 13th-century churches Dusseldorf holidays will always bring out surprises. From Altstadt, take a short boat trip up the Rhine to Kaiserswerth, which has ruins from Emperor Frederick I's ancient stronghold, among other ancient buildings.
If your Dusseldorf packages have you staying in the city centre, walk along the Rhine embankment promenade from Altstadt to see the MedienHafen. Besides being a fun word to say—try it! Now try it three times in a row!—this series of modernised warehouses include the official headquarters for many German corporations. During your afternoon, stop for a quick bite and take a moment to watch the shipping traffic on the river.
Want to get away? Take public transit or book one of our Dusseldorf car hire deals to reach Schloss Benrath, an 18-century baroque palace located 10 km from the city centre. Three museums, an opulent interior and expansive gardens will give you plenty to explore.
Shopping, Dining & Nightlife
Dusseldorf holidays aren't complete without a trip to the "Ko," or Konigsallee. Flagship stores, elegant jewellers, small boutiques and large malls draw shoppers from around the globe. The old town moat stretches down the centre of the Ko, and this tree-lined expanse of water makes this avenue all the more impressive. Here's a tip—take some selfies before you start loading yourself down with goods. Trust us, you'll look incredibly cultured!
For dinner with the "in crowd," head for the MedienHafen's bevy of high-end eateries. There, you can find places serving traditional Rhenish specialties like Flonz or Ähzezuppin. If you're not in the mood for local snacks, grab some Asian food on the Immermannstrasse, where Germany's largest Japanese population lives.
And now, at long last, it's time to hit the pubs. Sample some of Dusseldorf's bitter alt bier at one of the pubs in Altstadt before you leave town. Don't get bogged down there, since there's plenty to do after dark check out the Flingern district for trendy nightclubs and restaurants. Finally, you can discover a more laid-back atmosphere among the pubs and bars in the Unterbilk district.
What's Next?
When you're ready to shop for Dusseldorf holiday packages, use Wotif to find great deals. We'll save you money while sending you on your perfect getaway. Want to see another famous part of Germany? Check out Wotif's Stuttgart packages and say "prost" (cheers) to your next holiday!
Top Düsseldorf hotels
Don't see what you're looking for?
See all available properties in Düsseldorf
View all properties
Lowest nightly price found within the past 24 hours based on a 1 night stay for 2 adults. Prices and availability subject to change. Additional terms may apply.
Recommended cities for you