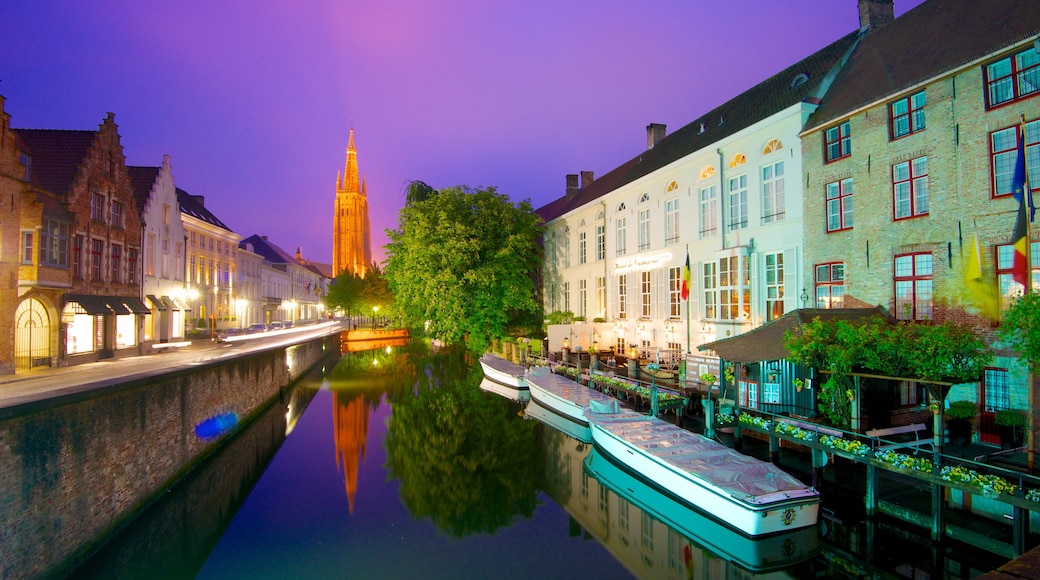 Book your Bruges holiday
Bruges Holiday Packages
Picturesque Bruges may feel like Amsterdam's smaller, quieter cousin, but its canal-lined streets hold plenty of charm for those looking for fun off the beaten path. With medieval architecture that looks like a movie set (and has often been used as one), the city is the great character actor of the Benelux region. Versatile and self-assured, a Bruges holiday will nail its supporting role so well, you'll remember it even after the stars fade from view.
Things to Do in Bruges
Any traveller will tell you that a Belgium holiday isn't complete without a stop in Bruges. Start by taking in the view of the egg-shaped historic town centre from Belfort Tower, and then wander its medieval streets as you gawk at the strange yet beguiling Basilica of the Holy Blood or the classically Gothic Stadhuis.
If you're looking for some quiet time, Bruges' waterways are your new best friend unwind along the shores of Minnewater Lake, or discover the grounds of the serene Beguinage, tossing the scraps of your baguette to a hopeful duck or swan. One of Wotif's Bruges car hire deals makes it easy to get to Flanders Field or to one of the city's celebrated eateries outside of the historic town centre, and offers the most flexible link to other destinations in the densely-packed Benelux region.
Shopping, Dining &amp Nightlife
Rows of retail shops line Geldmuntstraat and Jakobsstraat, which spill onto side streets for a block or two along their path. For boutiques, check out Noordzandstraat for larger chains, head to Steenstraat. Or spend a morning skimming the Dijver Canal flea market or the t'Zand Square clothing market, where secondhand vendors from around the region swarm into Bruges with those one-of-a-kind finds that say, "I didn't just find one of the great Bruges holiday deals I scored an awesome Belgian military pea coat!"
Brasseries, bistros and cafes dot the historic centre, making your mouth water even as you scratch your head over just what the differences between those three things actually are. If fine dining is on the menu, browse the restaurants in the network of small streets around the Grote Market, but don't be afraid to downgrade a meal to a series of delectable Belgian sweets and street foods: waffles, not "Belgian" but Liege (dense, sweet and chewy) or Brussels (light, fluffy and rectangular) fine chocolates or a paper cone of hot chips goosed with a mayo-mustard blend.
Bruges packages are great for those who know small-town living doesn't have to be lived quietly. Dance clubs along the Kuiperstraat and Zilverstraat cater to those seeking strobes and beats. Meanwhile, the Old Town's traditional taverns, like their Dutch and German counterparts, sell an epic selection of beers. Plus, there are fates worse than a simple moonlit walk along one of the city's canals.
What's Next?
Ready for a Bruges escape? Mix and match airfare and accommodation with Wotif's Bruges holiday packages, and you can easily get over the moat and into one of Europe's best small towns. Your holiday self wants waffles, chocolate and cobblestone streets—so book today.
Top Bruges hotels
Lowest nightly price found within the past 24 hours based on a 1 night stay for 2 adults. Prices and availability subject to change. Additional terms may apply.