A trip to the beach is always a great family day out, especially in NZ, which has so many picturesque beach towns. Here are 10 we think are especially awesome to visit at any time of year.
The "meeting place by the sea", Maraetai is the starting point for an epic five-day kayak trip. Take the trip south of Auckland and prepare for adventure, with great hikes in nearby Beachlands and Omana Regional Park. Insider tip: Take a casual stroll with the kids around the Maratei Beach Path, check out the playground, and finish up with fish and chips on Maraetai Wharf.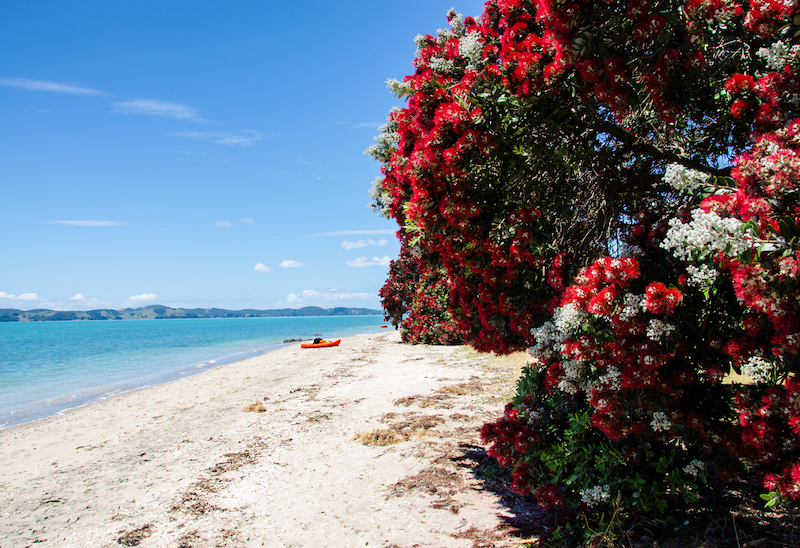 Packing your camera is a must when you're going to see NZ's highest mountain, Aoraki Mount Cook. Watching the sunset (or waking up to catch the sunrise) will give you some serious Insta fodder. Spend a day with your special someone or kids searching the beach for pounamu. Insider tip: Scarfs are a MUST in winter, as the chilly wind can get pretty wild.
Pristine white sand greets you on the Coromandel peninsula – more than 400km of it. Rustic, untouched and dreamy, Coromandel offers plenty to do, from shopping to diving, from fishing to hot springs. Insider tip: Make sure you visit Donut Island too – an old volcano crater filled with turquoise water.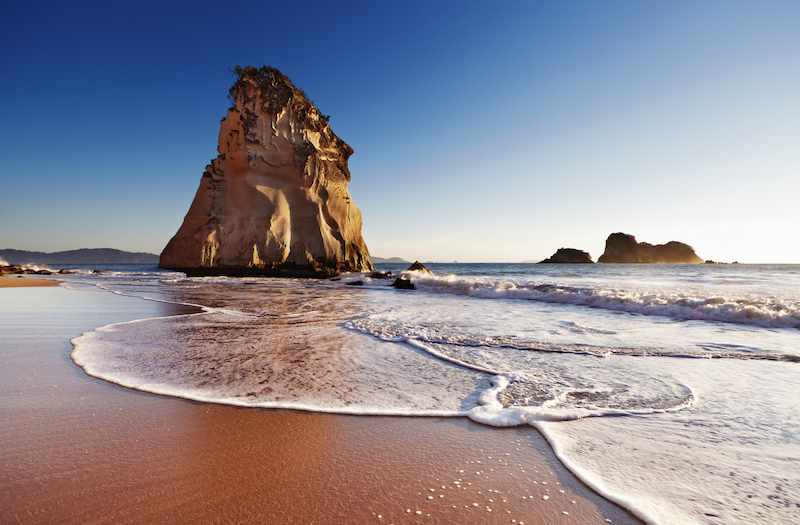 The massive Moeraki Boulders, which are almost two metres high, draw tourists from all over to Koekohe Beach, a five-minute drive from Moeraki village. When night falls, Oamaru is the spot to watch, as adorable blue penguins waddle ashore just a few metres from you. Magic.
Check out the dramatic black sands at Piha Beach! Piha is a hit with surfers and home to the Piha Surf Academy. Leave a full day for a rainforest walk or, if you're brave, try abseiling down the Piha Canyon.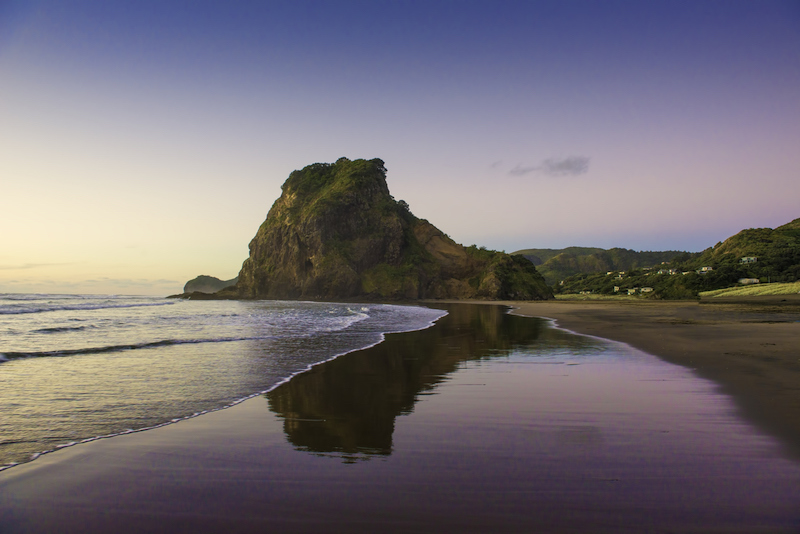 Caffeine junkies, Raglan has got you covered, with the local brew – the famous Raglan Roast coffee – roasted daily on site. In fact, your palette will be in overdrive, with so many tasty treats to discover – we're talking chocolate, sushi, bakeries and more. Raglan is also a dream spot for vegans, people who go gluten-free and omnivores seeking ethical meat. Keen surfer? Then you already know how great the left-hand break at Manu Bay is.
Sitting on the north-east coast of the South Island, Kekerengu is a sweet and underrated spot. It also offers easy access to the incredible Black Pebble Beach. The water can be a bit cold, but that just makes it all the more invigorating.
Waiheke Island is gorgeous all year round, but in summer it's packed with swimmers and surfers. It's also a popular spot for foodies and great for sampling some wines at the local vineyards. Take the ferry from Auckland – you can bring your car or bike too – and explore at your own pace. Insider tip: Head east to Stony Batter walkway for some underground tunnels from World War II.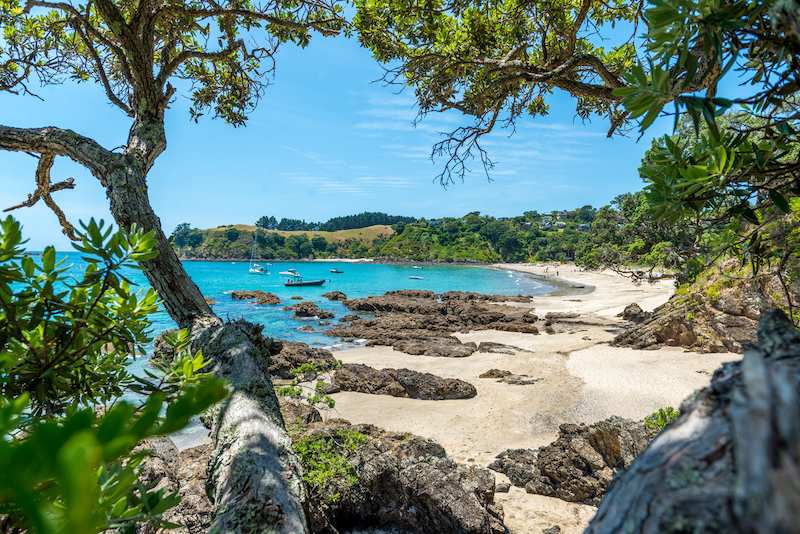 If we could only give you one reason to visit the most southern part of the South Island, it'd be this – Bluff oysters! Slowly grown in the cool Foveaux Strait, Bluff oysters have their own incredible, unique flavour. Visit in May to check out the famous Bluff Oyster and Food Festival as well. Make sure you also swing by Stirling Point to see the signpost that shows the distances to some of the world's most famous big cities. Seriously, if you don't take a jumping snap here, did you even go?
Surfers, Mount Maunganui Main Beach is for you. In fact, Mount Maunganui is even home to the Surf Museum, so you can learn your history and catch a break. More of a land-based human? Relax on the pristine white sand beach or take one of the walking tracks up Mount Maunganui for a panoramic view. Insider tip: The Gourmet Night Market is a foodie's dream come true.
PLAN YOUR NEXT GETAWAY
Heads up! Due to COVID-19, government restrictions are in constant review and travel guidelines may change. We strongly recommend that all travellers seek further information about destinations and attractions before scheduling trips or making bookings, take extra care and follow all rules.