Top Kota Kinabalu holiday packages
4.5-star property
Nexus Resort & Spa Karambunai
7.6/10
Good! (743 reviews)
24 Jul - 31 Jul
7 night stay
Melbourne (MEL) to Kota Kinabalu (BKI)
Scoot • Direct return • Coach
Price was AU$1,399, price is now AU$1,164 per person
Beach was lovely adn view of it from room. Out of KK but a great place to relax. Staff did their upmost to fix an issue we had with the rooms we booked and wet out of their way to make up for the issue
Reviewed on 26 Jul. 2018
3.5-star property
Sutera Sanctuary Lodges at Manukan Island
8.6/10
Excellent! (69 reviews)
24 Jul - 31 Jul
7 night stay
Melbourne (MEL) to Kota Kinabalu (BKI)
Scoot • Direct return • Coach
Price was AU$1,630, price is now AU$1,362 per person
wonderful staff, beautiful white sand beach. the triple lwvel villa was an unexpected delight. my only suggestion for improvement is to seal up the bathroom glass ceilings from the outdoors as mosquitoes get in and the rooms had a number
Reviewed on 25 Sep. 2016
5.0-star property
Gaya Island Resort
8.8/10
Excellent! (425 reviews)
24 Jul - 31 Jul
7 night stay
Melbourne (MEL) to Kota Kinabalu (BKI)
Scoot • Direct return • Coach
Price was AU$1,955, price is now AU$1,697 per person
Spectacular island resort. Room / villa was amazing with the most wonderful shampoo / conditioner etc. Only two slight negatives - when i arrived my room was not ready and for 2 hours i sat in the heat without access to my luggage to get my swimmers for a refreshing dip in the pool. And the other was the food - after having been in KK experiencing the street food and my other hotel's food, the resort food was a little ordinary, particularly given the cost of in-resort food. it was bountiful but average in taste and attention to regional culinary flavours. But, on a positive, this place has THE BEST pool I've swum in in possibly ever. It was magnificent.
Reviewed on 15 Jan. 2019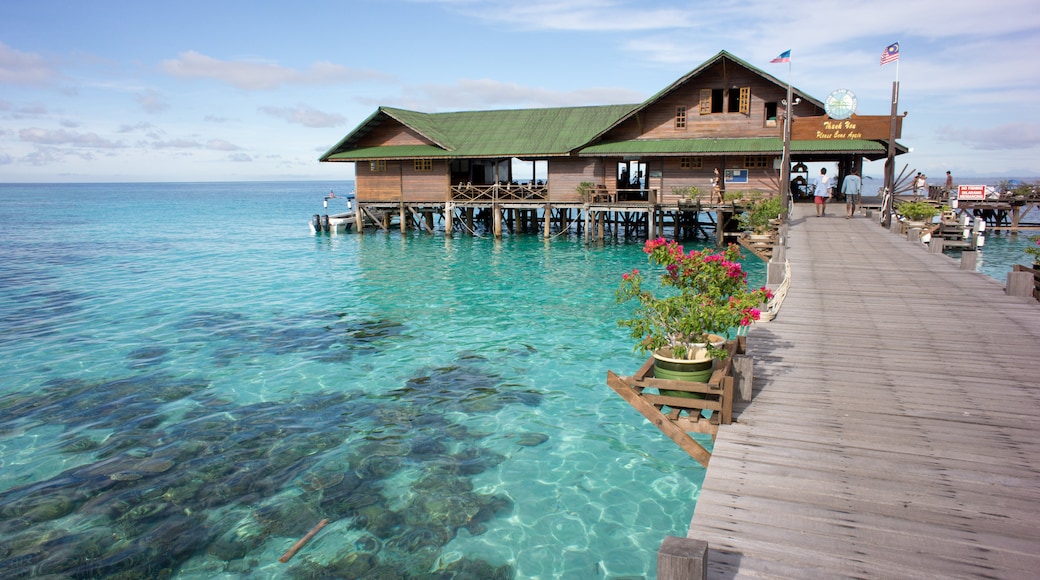 Book your Kota Kinabalu holiday
You work so hard for your money, so don't let it go down the plughole — Wotif is here to help.
Our flight and hotel package deals are simply unbeatable.
Your Kota Kinabalu holiday is about to get a whole lot more fun.
Your savings could hit AU$245 if you lock in a package today. So how do you do this? Just pick and choose from more than 550 partner airlines and 665,000 worldwide properties.
Wotif has some of the most competitive deals anywhere. Start packing — right now's the time to hit the skies.
Kota Kinabalu Accommodation
It's impossible to have too much choice. You can pick from a sensational 133 accommodations in Kota Kinabalu. Take a look at the awesome bargains ready for you to book on Wotif.
How does drinking a glass of vino in a hot, steamy bath and snuggling in a big, decadent bed sound to you? Like a dream come true? Then you really should book a room at the Bunga Raya Island Resort & Spa (Polish Bay, Gaya Island) or the Gayana Marine Resort (Malohom Bay, Tunku Abdul Rahman Park). Alternatively, if all you're looking for is a place to keep your clothes and get a good night's shut-eye, the Mandarin Hotel (No 136 & 138) or the Victoria Hotel & Hostel (No. 17, Jalan Sentosa) will work just fine.
Car Hire in Kota Kinabalu
Headed to Kota Kinabalu International Airport? Pick up your keys at Europcar and hit the road without delay.
Holidays to Kota Kinabalu
Sick of listening to your mates brag about their unreal holidays? Don't want to look at another envy-inducing travel pic on your social media feed? It's time to enjoy your own awe-inspiring adventure in Kota Kinabalu. Get the ball rolling right now by getting to know the basics.
Kota Kinabalu is 1 600 kilometres east of the national capital, Kuala Lumpur, and 35 kilometres north of Papar.
With so many terrific activities on offer in the area, it's not difficult to see why approximately 460 000 people call this part of Sabah home.
Top Kota Kinabalu hotels
Don't see what you're looking for?
See all available properties in Kota Kinabalu
View all properties
Lowest nightly price found within the past 24 hours based on a 1 night stay for 2 adults. Prices and availability subject to change. Additional terms may apply.
Recommended cities for you