Search results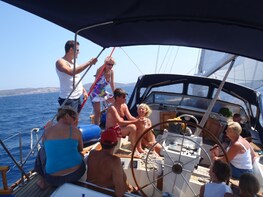 Sail cruise to Delos and Rhenia islands
by GREECE SAILING by Chios Yachting team
Duration 5h 45m Free cancellation available
Set sails to Delos island- World's Heritage by UNESCO, and explore the ancient greek market.Get back on board and anchor in a calm cove of Rhenia island. Don...
Sail cruise to Delos and Rhenia islands
Duration 5h 45m Free cancellation available
per adult AU$147 AU$147
Price is AU$147
per adult
Free cancellation available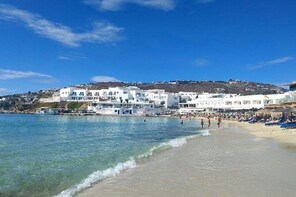 2 Day Mykonos Experience
by Argonaut Travel Touristic
ItineraryDay 1: Mykonos Stop At: Mykonos, Mykonos, Cyclades, South AegeanDay 1Early in the morning you will leave by ferry to Mykonos. In the early afternoon...
2 Day Mykonos Experience
per adult AU$621 AU$621
Price is AU$621
per adult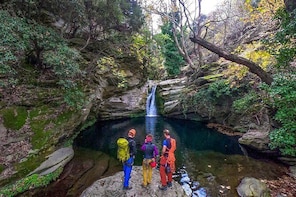 Achla River Trekking
by Explore Andros
Picks up from select hotels
Duration 4h Free cancellation available
ItineraryWe are starting from the church of St. Nicholas in Vourkoti. From there, we are hiking till we reach the river entrance and Achla Bridge. Next, we a...
Achla River Trekking
Picks up from select hotels
Duration 4h Free cancellation available
per adult AU$100 AU$100
Price is AU$100
per adult
Free cancellation available