Search results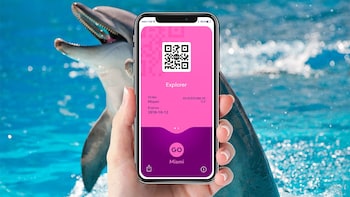 Go Miami Explorer pass: Choose 3, 4 or 5 Tours & Attractions
by Go City Card
Duration 30d Save 24%Save!
Soak up the sun from Key West to Miami Beach with your own choice of activities and tours. Go for a glass-bottom boat cruise to spot colourful sea life in Ke...
Go Miami Explorer pass: Choose 3, 4 or 5 Tours & Attractions
Duration 30d
per adult Price was AU$182Discount price is AU$137 AU$137
Price was AU$182
Discount price is AU$137 per adult
Save 24%Save!
Go Miami All-Inclusive: 28 Attractions in 1 Pass
by Go City Card
Duration 1d+
Get up close with all forms of sealife at Miami Seaquarium, look for gators on a thrilling Everglades tour with transport from downtown, or look for tropical...
Go Miami All-Inclusive: 28 Attractions in 1 Pass
Duration 1d+
per adult AU$118 AU$118